Easy To Prep Activities For The First Week Of School
The first week of school is filled with so many emotions: happy, anxious, excited, nervous, sad, busy, stressed… Just to name a few! Planning for the first week of first grade after getting your classroom ready, Back To School Night, and meetings can be really difficult. I'm excited to share some of my favorite activities that I use during the first week of school. They all come from my First Week Of School Essentials resource. You can also grab the ultimate first week bundle here.They can be used in first or second grade. For another post that I have about back to school, click here.
The Morning Of The First Day
The day before the first day of school, I set up each student's desk with a coloring page, playdough, and a laminated playdough mat. I set it up the night before because it'll save me time in the morning. I started doing this years ago and it was one of the smartest first day of school tricks I have ever done! Students are busy building and creating, while I am busy doing all the things- trying to remember how to take attendance, chatting with parents, putting kids' supplies away, hugging students who are sad and scared, etc.
Classroom Tour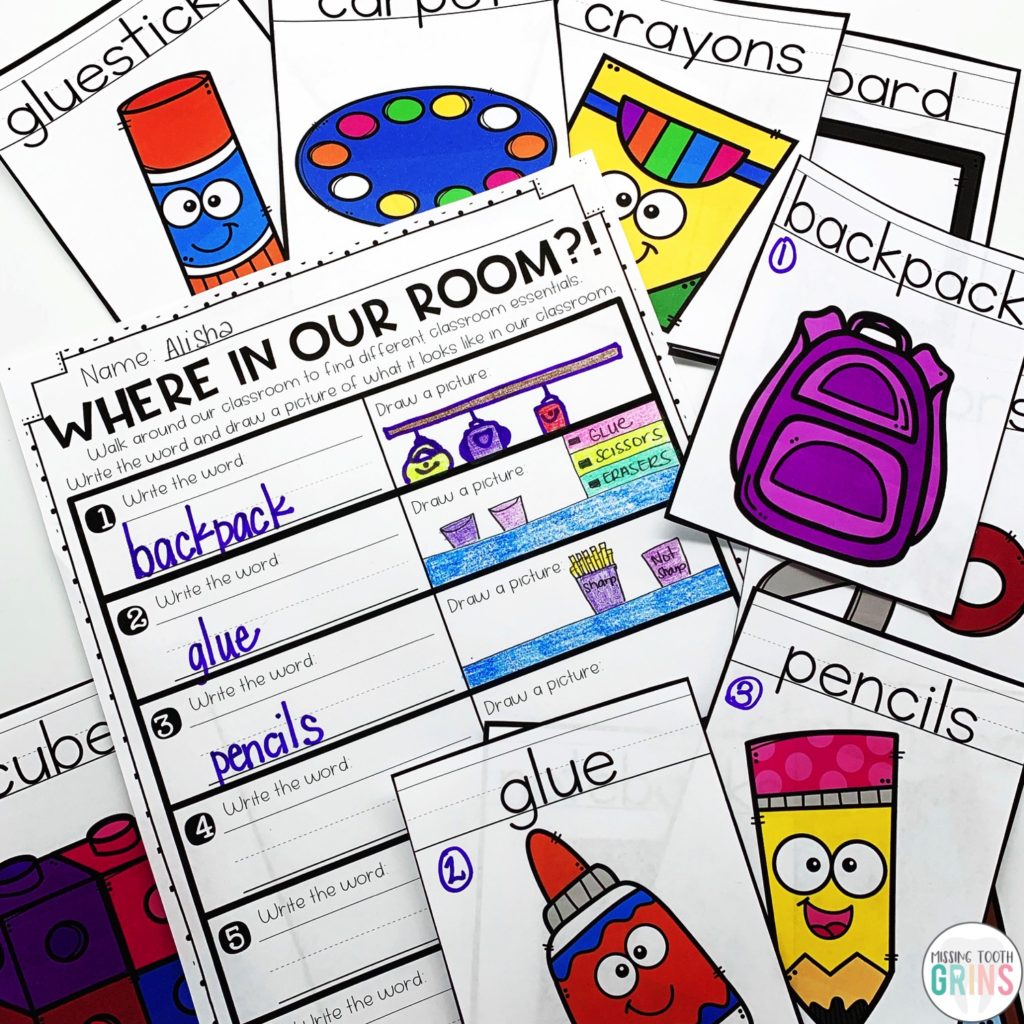 On the first day of school, I always give a classroom tour. Classroom tours can be really boring when you are walking around, just showing where everything is. I hang these little signs up on the item and students walk around the room to find them. They write the item and then draw where it is in our classroom. This makes the tour more fun!
Musical Chairs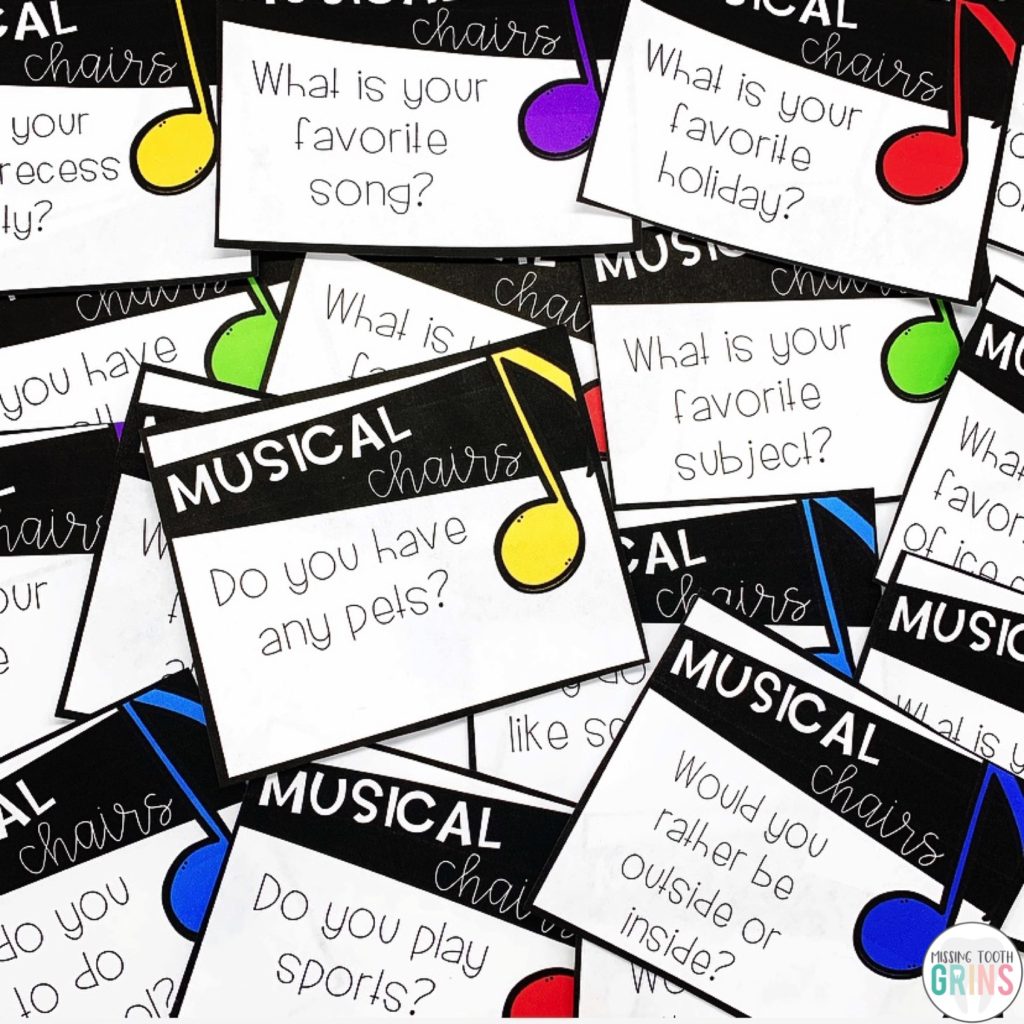 Everyone loves Musical Chairs! Just like regular musical chairs, put the chairs in a circle. Put one less than the number of students you have. So, if you have 20 students then put 19 in a circle. Play the music (I play Kids Bop music). Stop the music and whoever doesn't have a chair has to draw a card and answer the question. Then, they go around again. I never have someone be "out" like Musical Chairs. We just keep playing!
Learn The Rules
Talking to your students about the classroom rules is obviously something you will want to talk about during the first week of school. I usually make rules with my students, but I like to play this game called, "Your Teacher Says", which is kind of like, "Simon Says". There are cards with things they should do and shouldn't do. If it's something they should do, then they should actually do it. If it's something they shouldn't do, then they should just stand there.
School Tour
During the first week of school (sometimes it happens on the first day of school… Sometimes it doesn't), I always give a school tour. I hang the signs up the night before. Then, I read The Gingerbread Man Loose In The School and then we go on a school tour following the signs. The gingerbread man (my awesome teammate) leaves cookies in our classroom at the end. My kids talked about it all school year! Some of them kept saying, "Remember how the gingerbread man left us those notes and cookies?"
Goal Banners
During the first week of school, I like to have my students make goal banners to hang in our classroom. It is fun to look at throughout the year to see where we started with our goals. It's also fun to see how their handwriting has improved! I like these banners because I think reflecting on where they're coming from and looking ahead to where they would like to be is really important for the beginning of the school year.
Kissing Hand Activities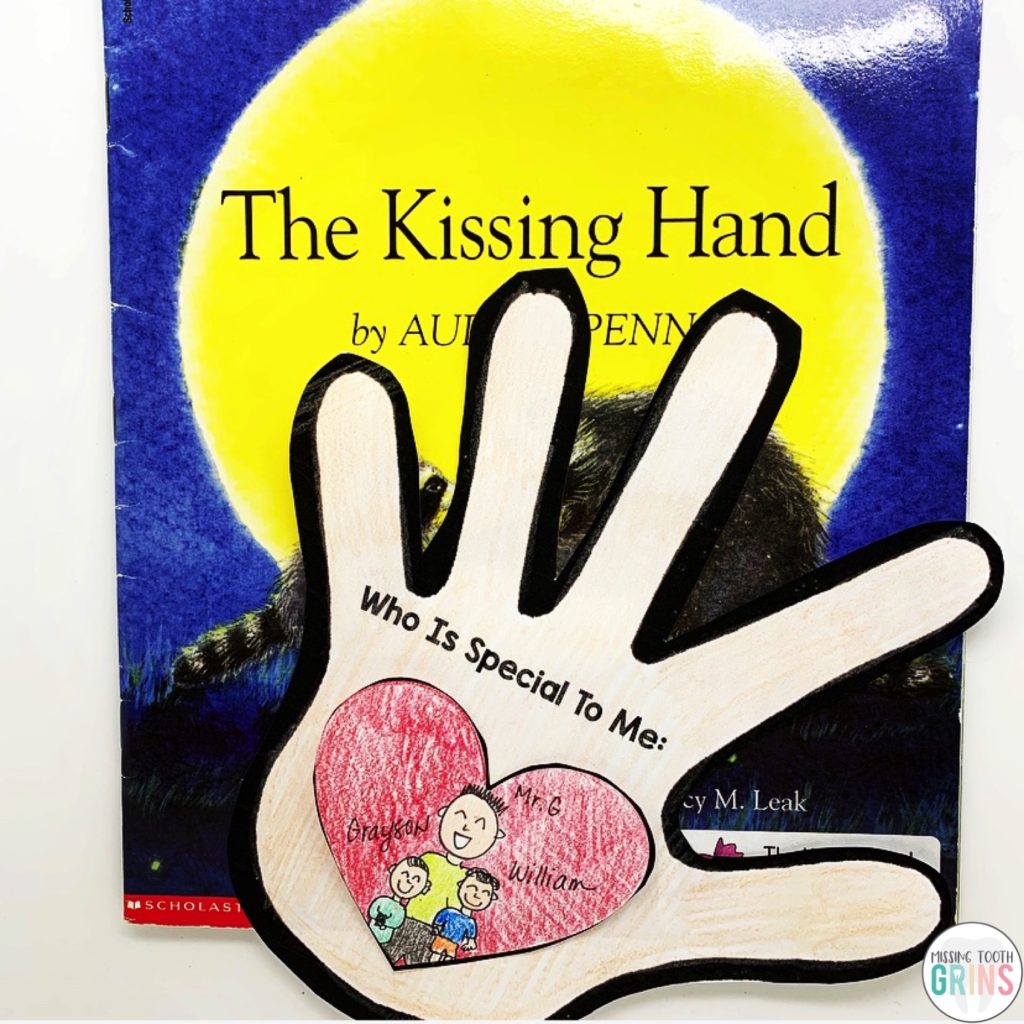 The Kissing Hand is a staple on the first day of first grade. There are a few activities that I like to do with the book after we read it. We usually talk about how we are feeling on the first day and graph it. We also talk about who is special to us and draw it on a heart. I put these hands on a bulletin board for students to look at throughout the school year.
Dismissal Tags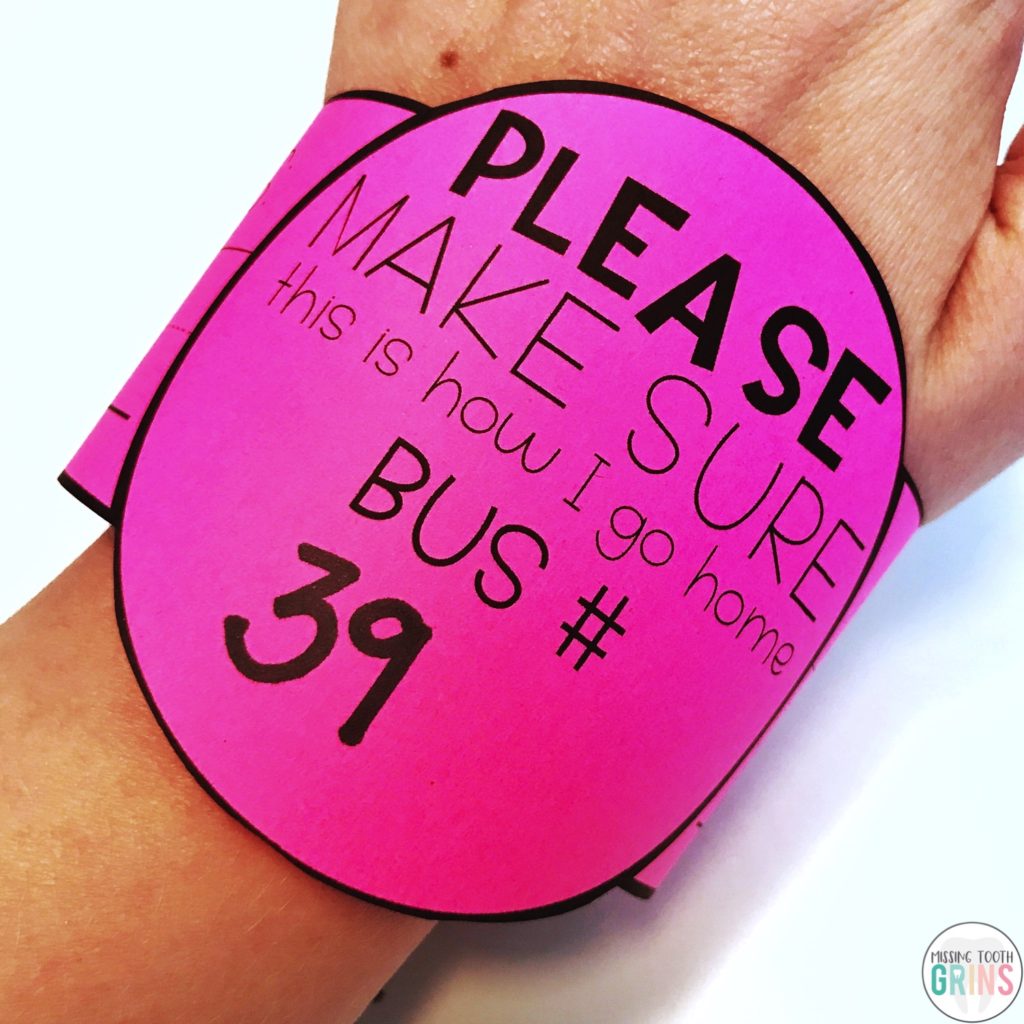 Getting your students home safely and the correct way is the most important part of the day! Feeding them, caring for them, and getting them home correctly are the most important things about the first day of school. Dismissal always stressed me out actually so that's why I made these bracelets. Then, I can double check the bracelet pretty easily before they get on the bus or go the car. I also color code them so I'll print all the bus tags on pink, all the car tags on yellow, etc.
Click the images below to pin them for later
Plan Your First Week Of First Grade
Get your planning time back this back to school season!
Check out the full first week of first grade bundle here.