Picture Books For Teaching Sensory Words
Teaching sensory words can be such a fun reading unit for first graders. I've compiled some of my favorite picture books for teaching sensory words in this blog post to help you teach your students how to identify and understand sensory words in their reading.
Hello Ocean is a fun poem that engages the senses you experience at the ocean. Just reading this book will make you feel (somewhat) close to a beach! These sensory words are somewhat more obvious, as the author bolded the actual sense. This text makes a great read aloud for an introductory lesson for sensory words.
Owl Moon is a very popular text that can be used for so many different reading comprehension skills. I bet you already own it in your classroom library or collection of mentor texts! It is about a little girl who goes owling with her father late one night. The two are silent, but the author describes everything they see, hear, feel, and smell with such great imagery that you will feel like you are there with them.
I love this book, I Need My Monster. It is a fun story about a little boy whose monster went fishing! Now he's not under his bed. The boy explains how he misses his ragged breathing, nose-whistling, and scrabbling of his un-cut claws. Talk about activating your senses! This is a must-read for any first grade classroom when teaching sensory words!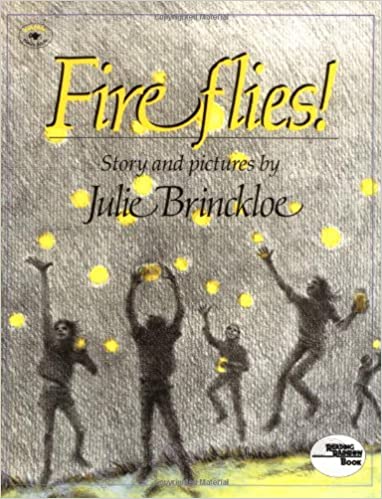 Fireflies is another that I bet you already have in your collection of mentor texts! This story is about a young boy who catches fireflies in a jar. The story has a lot of sensory words describing the fireflies.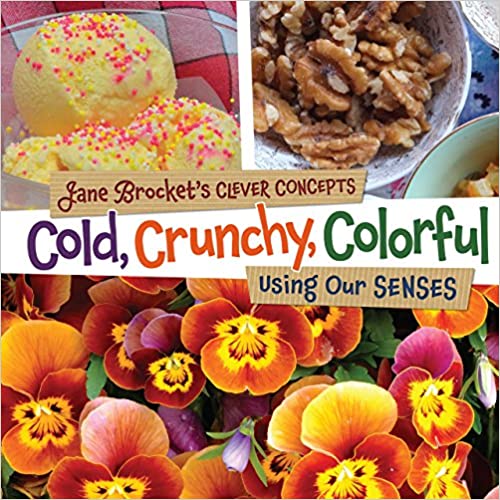 This text, Cold, Crunchy, Colorful: Using Our Senses is another great text for introducing sensory words. The bold, beautiful photographs gives a lot of opportunities for students to describe using sensory words.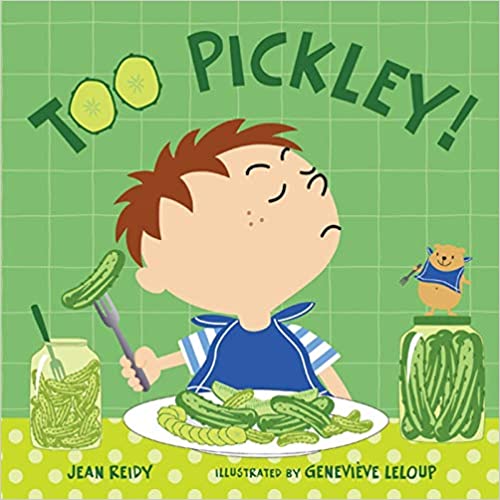 Too Pickley is a cute (and maybe super relatable for my fellow toddler parents reading!) story of a boy who does not want to eat anything on his plate. It's too squishy, too fruity, too fishy!
The Salamander Room is about a boy who finds a salamander in the woods and brings him home. There are many sensory words throughout the book to describe the salamander and where he will sleep, etc.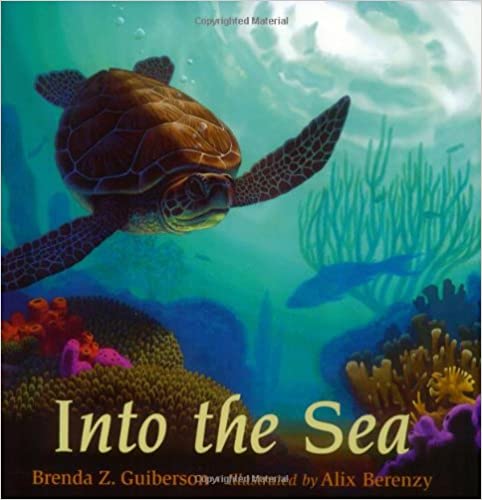 Into The Sea starts out with the words: tap, tap, scritch. Sensory words right off the bat?! Yes, please! Your students will love this story, along with the beautiful images. It's a perfect story for teaching sensory words as well!
I hope this list of books for teaching sensory words is helpful to you as you are teaching your students about using their senses while they read.
Check out this free sensory word resource!
To help teach sensory words, make sure to download this freebie! Just put your name and email in the box below and it will be sent right to your inbox!
Also check out our sensory words reading unit! This reading unit is full of engaging and fun activities to teach your students about identifying sensory words within their texts. There are lesson plans, reading passages, craftivities, write the room activities, and more!
Check out the sensory word reading unit
If you are teaching sensory words, make sure to check out our full reading unit! It is jam-packed with engaging activities to help you teach! See it here.
Related Post: Books For Teaching Context Clues