8 Great Back To School Books To Add To Your Collection
If you are looking for back to school picture books that aren't The Kissing Hand or First Day Jitters, then you have come to the right place! Don't get me wrong- I love these two books for the first week of school too. However, once you realize your students have read them in preschool, then kindergarten, and so on… Sometimes it's just nice to find new books they haven't read yet! Keep reading for some of my favorites!
It's the first day of school and Bunny is nervous! Bunny won't know anyone, he can't tie his shoes, etc. He is very anxious about the first day! You might have students who feel the exact same way as Bunny and Bunny Braves The Day is a great book to help ease their minds.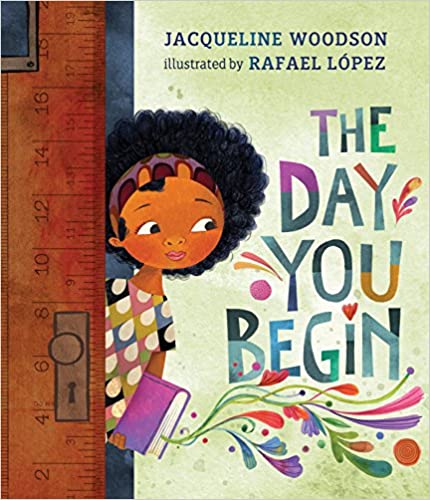 There will be times when students walk into a room and people are different from them. It could be a variety of things like skin, hair, what they eat, etc. This book celebrates those differences. The Day You Begin is powerful and impactful and a great book to read the first week back to school.
This book is such a cute book. The main character, Zoomer, is just too busy for school today! Zoomer will for sure be a hit in your classroom!
This book is a must-have in every classroom and especially for the beginning of the school year. Our Class Is A Family is a sweet story about how we teachers create our classroom community and our students become family. I seriously love this book. Also, if you don't follow the author, Shannon Olsen, on Instagram, make sure to head over and follow for some great ideas!
The title alone will reel your students in! Penelope Rex is a dinosaur and it's her first day of school. There's only one problem. Her classmates are humans! Your students will love We Don't Eat Our Classmates because Penelope just keeps eating her classmates!
I love all of the "How Do Dinosaurs…" books and I bet they're very popular in your classroom too! How Do Dinosaurs Go To School? is fun for the first week of school because it says all the things that little dinosaurs do on the first day of school.
Summer is over! It's time for Monster School! Your students will love these colorful monsters and reading about their first day of school in Monsters Love School.
It's the first day of school for Faizah and the first day of hijab for her older sister Asiya. The hijab is beautiful blue fabric, but Faizah learns that not everyone finds it beautiful. She instead heard hurtful and confusing words, but must learn to be strong. The Proudest Blue is a beautiful story that your students will love.
I hope that you will check out these back to school picture books for your first week of school! They will be great to add to any lesson as you are building community with your students.
Grab a Back to School Bookmark Freebie!
Sign up below to download your free back to school bookmarks! These are so much fun to pass out at the end of the first day of school!
Related Post: Read To Your Class Before The First Day Of School