You can download this free digital phonics game and use it right away! As I'm writing this, schools have been closed throughout the country due to COVID-19, so digital activities are more important than ever. However, you can use these games in your classroom too!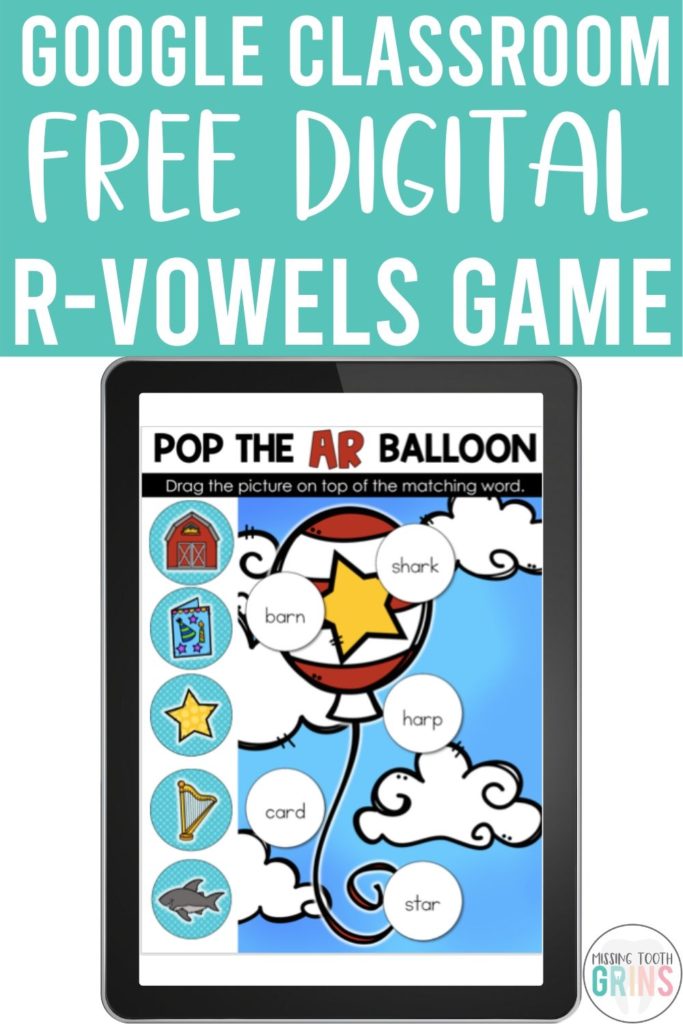 Why Use Digital Activities?
Digital activities are fun and engaging. We know that this generation of students is going to grow up with even more technology than we have now and their careers and jobs will more than likely have some type of technology component. So, it's important to teach them at a young age. Students love digital activities because they're interactive, fun, and full of color. These digital phonics activities provide students an opportunity to practice their phonics skills in a new way. These activities can be used during a literacy center, for a phonics assignment, or at home for distance learning.
Frequently Asked Questions
What do I need to use these digital phonics games?
In order to access these digital phonics games, you will need Google Drive and internet access.
Can students use these games at home?
Definitely! You can upload via Google Classroom or share the link provided in the resource.
I don't use Google Classroom. How do I share this with my students?
In order to share the link with students, you will click the "share" button at the top right corner. Change the settings to "anyone with the link can edit". Then, click "copy link". Paste the link where you are copying it. This next step is important. Change edit?usp=sharing to copy. This will force anyone with the link to make a copy. You don't want students changing your master copy!
How Do I Assign this in Google Classroom?
Add the digital phonics games to your Google Drive account. Once you click the link in the resource, it will automatically add to your Google Drive. Please make sure it adds to your school account and not your personal account.
Click Classwork
Click Assign
Add your title and directions
Click Add
Then, choose the resource from your Google Drive
To the right, you will see a button that says, "Students Can View File". You will see an arrow next to it. Click the arrow.
Click "Make a copy for each student"
Get Your Free Digital Phonics Game
Now it's time to grab your free digital phonics game! Yay! Click here or click the picture below.
Digital Phonics Game Bundle
I have good news! You can also grab the bundle of phonics games here! Phonics skills included are: short vowels, long vowels, digraphs, trigraphs, blends, and vowel teams. It's a growing bundle, so it's deeply discounted right now, but the price will increase with each update.
Read More About The Original "Pop The Balloon!" Game
This digital version is modeled after our original "Pop The Balloon" guided reading warm-up! You can read more about why I love using this game for a warm-up for every guided reading group here.