Problem and solution can be a tricky unit to teach! Just like all reading skills, it takes explicit instruction. My all time favorite way of doing this is by sharing mentor texts! Using read alouds is a guaranteed way to keep your students' attention and help them apply their knowledge. Have a look at my favorite books for teaching problem and solution below.
This post contains affiliate links which, at no additional cost to you, help support Missing Tooth Grins.
The Panda Problem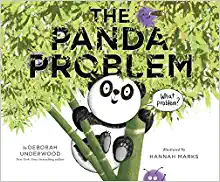 If you're looking for a fun twist on a narrative story, Panda Problem is for you! In this funny story, the narrator insists the panda has to have a problem in order for there to be a story while the panda insists there isn't one.
Ira Sleeps Over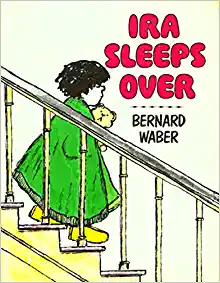 In Ira Sleeps Over, Ira is thrilled about his first sleepover at his friend Reggie's house, until his sister makes him question taking his favorite teddy bear! This classic book is great for young students who can connect with Ira's dilemma.
Enemy Pie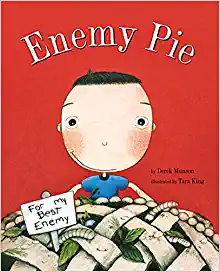 If your class could use a refresher on friendship, kindness, and empathy, then Enemy Pie is the perfect read aloud. It tells the story of a new boy who moves down the street and becomes enemy number one.
Stick and Stone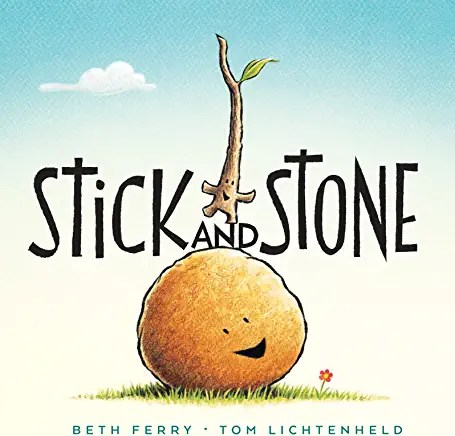 Stick And Stone is a story all about how much having a friend rocks! This cute rhyming story is all about how to help our friends and stick up for others. Stick and Stone is a great chance to make connections to real life problems and solutions with your students.
Strictly No Elephants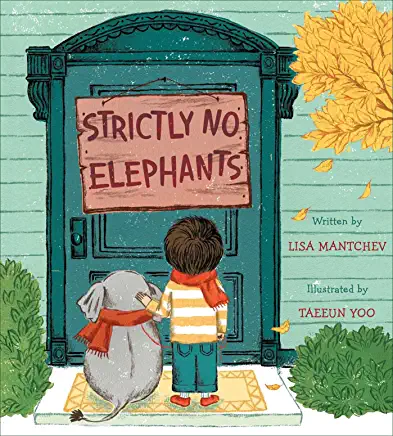 If you have a class of animal lovers, you don't want to miss Strictly No Elephants! When the local Pet Club won't admit a boy's tiny pet elephant, he finds a solution-one that involves all kinds of unusual animals in this sweet and adorable picture book.
Please Mr. Panda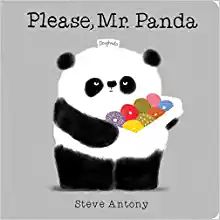 Is your class working on using kind words? Please Mr. Panda is perfect for that! In this story, Mr. Panda asks the animals he comes across if they would like a doughnut but they forget to use the magic words.
Wordy Birdy
Wordy Birdy is all about a bird who loves to talk, but isn't so good at listening. This funny and quick paced story is all about the importance of paying attention. Not only is it great at teaching problem and solution, but it is the perfect opportunity to practice what listening looks like in the classroom!
Creepy Crayon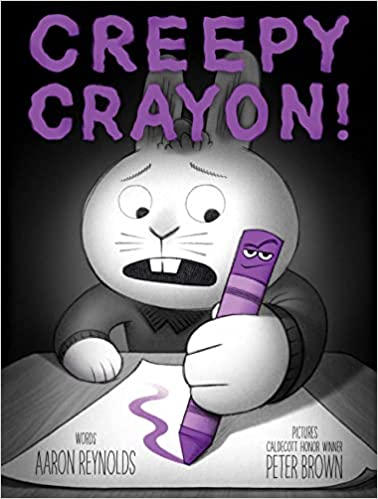 Creepy Crayon is the third book by the author of Creepy Carrots. In this story, Jasper Rabbit finds a purple crayon who magically fixes all of his mistakes. His schoolwork is perfect but there is just one problem, the crayon won't let him do anything for himself!
Hooway For Wodney Wat
If you're looking for a book on building confidence and overcoming difficulties, Hooway For Wodney Wat is the perfect fit! In this story, Rodney Rat can't pronounce his R's. Read along as he surprises himself and his classmates by saving the day and proving that you don't have to be perfect at everything.
Wemberly Worried
If your students are worriers, then Wemberly Worried is the books for them. In this story, Wemberly worries about everything big and small, especially her first day of school. By the end of the story Wemberly learns the important lesson that school is too fun to be spent worrying!
Whether you're teaching it for the first time or looking to review this reading skill, these books are perfect for reading aloud to your class.
Teach Problem And Solution With Our Reading Unit
Looking for additional resources to complement these books? You can make teaching problem and solution simple with our comprehensive reading unit! It includes:
7 lesson plans
pre- and post-assessments
reading centers
reading passages
graphic organizers
Since the lesson plans are completely done for you, you can save hours of prep time! Click here to check it out!
Free Problem and Solution Game
Before you leave, check out our free problem and solution "I Have, Who Has?" game! Click here. This game is perfect to add as a guided reading center or play as a whole class after reading one of the books above.
If you're looking for more book ideas, check out these blog posts:
Books For Teaching Making Predictions